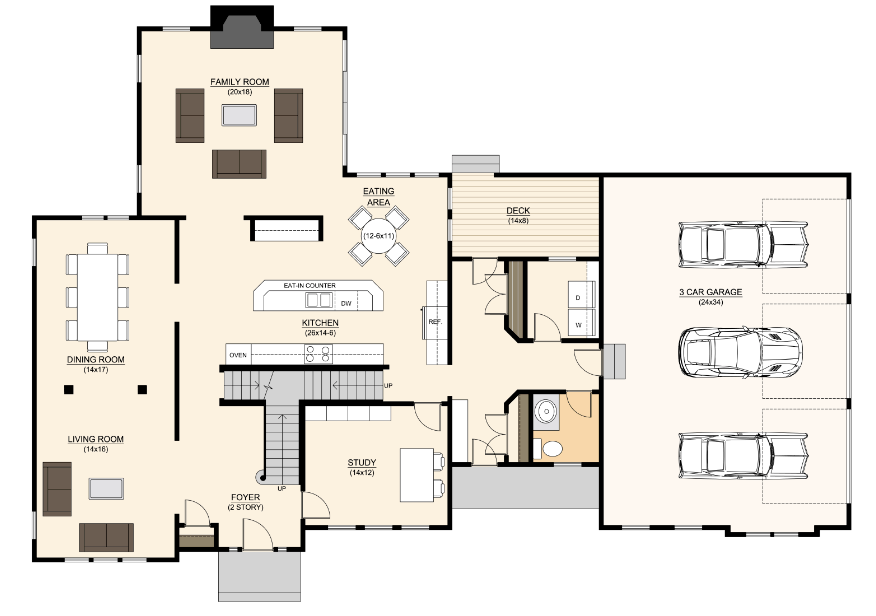 Do you know 3D Floor Plan Services have been previously thought of as an additional tool and a complicated one? The perception has changed now. 3D floor plan services are gaining momentum, and it plays a significant role in marketing real estate properties.
The Difficulties of 2D Floor Plan Services

It is not easy for everyone to follow a 2D floor plan. Reading the 2D plan doesn't come naturally for everyone because it requires a lot of imagination while considering the furniture arrangement and the interior decoration. The walls, windows, entrance, and door are represented using architectural symbols, which are difficult to understand.
Why Agents Incorporate 3D Floor Plans?
To avoid the difficulties of the 2D plan. Many agencies have incorporated 3D floor plans that give a better understanding of the customers. 3D Interactive Floor Plan Services are more visual than the 2D floor plans. It is a virtual model that removes architectural representations. One can easily see the wardrobes, furniture, and other arrangements by zooming in and out and rotating the 2D floor plan model.
How 3D Floor Plans Solve Marketing Problems?
3D Interactive Floor Plans widely used by real estate agents who try to buy and sell properties. With the 3D Floor Plan, it is easy to share the specific feature of the building. Customers can understand the idea
much better than 2D drawings.
The 3D floor plan services providing by experts make it mobile and tablet friendly. It can be easily shared with social network sites and messaging apps. The visually impressive property is the key to successful marketing.
3D floor plans are the best and most engaging marketing tool that attracts prospective buyers. They can spend more time visualizing the space, room, and other facilities of the building.
• There are new features, like adding furniture, wall colors, and other items on the 3D Floor Plan.
• The 3D floor plan is an excellent way of showing commercial and official premises.
• The buyer need not visit the property to understand the features, but the 3D Model will explain them all.
Are you looking for the best 3D Floor Plan Services?
Rayvat Rendering is the right choice. Contact us here to know more about the facilities we offer.