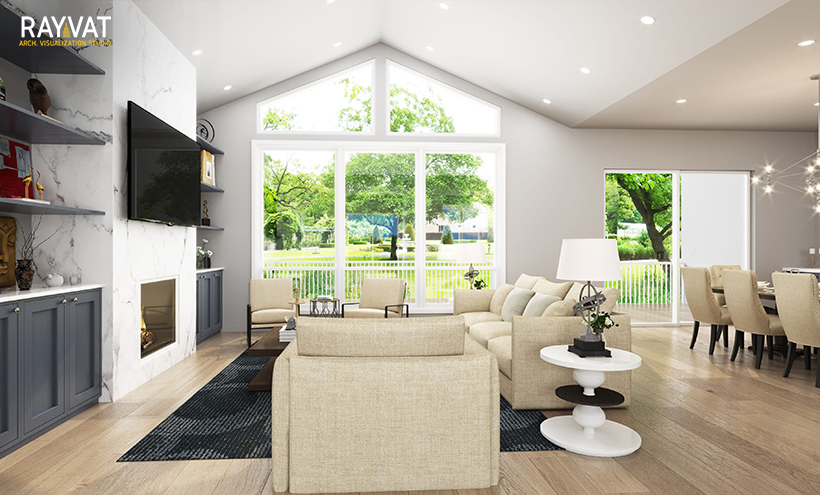 If you are willing to turn your 3D visualizations into reality, then Photorealistic architectural rendering is considered the most efficient and suitable technique to go with. Regardless of whether you are a novice to architecture industry or you are an architectural giant, for any architectural professional to utilize architectural rendering with a view to make an accurate building architecture.
Architectural rendering can be referred to as a computerized technique of developing photorealistic architectural 2D images of any building as per specifications of users. In simple words, it is stated as a procedure of capturing 2D images from a proposed architecture design of a building.
Numerous 3D architectural rendering applications are available in the industry nowadays for the benefits of Architects, Builders and Engineers. 3D architectural rendering presents a complete 3-D view of architecture objects.
In this circumstance, architectural objects are termed as building components or a house objects which are to be implemented in core construction activities. Now as 3D architectural view offers considerably more definite and precise visualizations of proposed architecture design, it gives user the opportunity to obtain a greater Photorealistic Architectural Rendering. It clearly demonstrates creative and comprehensive concept of what things are required and what exactly is to be constructed.
Architectural rendering requires a great deal of conceptual proficiency in 3D rendering or 3D computer graphics as it practically decides the future activities in construction. 3D computer graphics are computerized graphics and it utilizes a 3D representation of geometric data. This information is used for the objectives of accomplishing dimensional calculations and rendering of 2D images.
These 2D images are incredibly well utilized for real-time visualizing of any architectural design. It thus saves valuable time of architects as well as other professionals. This performs a vital part when one is in consideration of modifying architectural designs.
Contact us here for Photorealistic Architectural Rendering solution for your next real estate project.