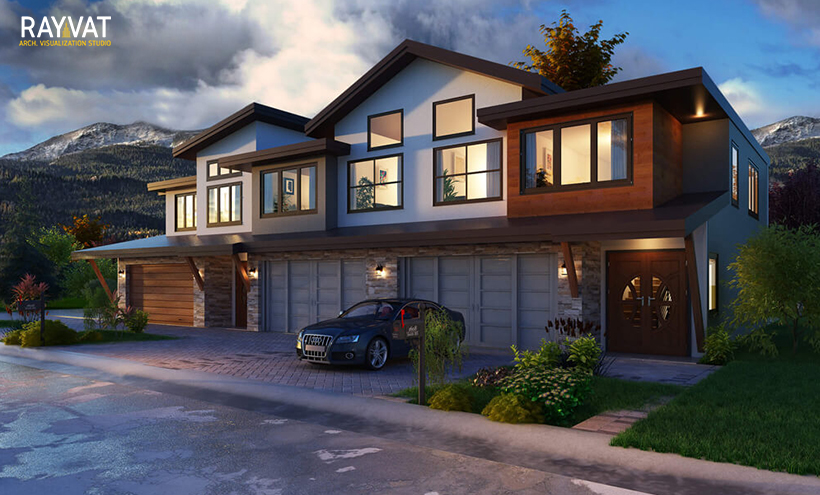 Architectural 3D Rendering, 3D Modeling Services, Animation & Walkthrough is extremely crucial part for Architects, Interior Designers, and Real estate Developers and Marketers. It illustrates any idea of Architectural Design into the 3D environment. Specifically, real estate companies needs outstanding 3D architectural rendering professionals to design effectual presentations and affordable to the clients.
Benefits of Architectural 3D Rendering Services
Few decades ago, there was no concept of designing architect on highly professional level. Presently, this technology is touching the skies. Individuals who are still unaware or don't use these services are deprived of huge buzz to take their business on a high level. There are also software's available in the market, only professionals could work on those software's.
In 3D Architectural Rendering, it's extremely important to include details and pricing to objects represented within the Architectural Renderings. Architectural companies also provide many new technologies to design an excellent architect such as video cameras or solid models. You better outsource Architectural 3D Rendering Service then acquiring expensive software's and instruments.
3D Architectural rendering is the conceptual presentation of an Architectural Design, often accomplished with the assistance of computer software in 3D environment. Most real estate companies nowadays requires professional 3D Rendering Services to create effective sales presentations and inexpensively communicate an assortment of construction possibilities to their prospective clients. Architectural CAD Services provider delivers proficient solutions with appropriate software tools and technical support eradicating most of overhead costs!
Property owners hire professional architectural services to render a reasonably priced dream project. Computer rendering offers it a viewer's understanding the complete process. Viewers are able to visualize and imagine both interior and exterior of the project easily.
3D Rendering Services are useful for 3D imaging of building, home, hotel & a great many other forms & nature of architectural projects, providing both interior and exterior modeling. We provide comprehensive still images (renders), 3D animated walkthroughs of interior spaces, and external fly-bys.
Contact us here for professional Architectural 3D Rendering services.