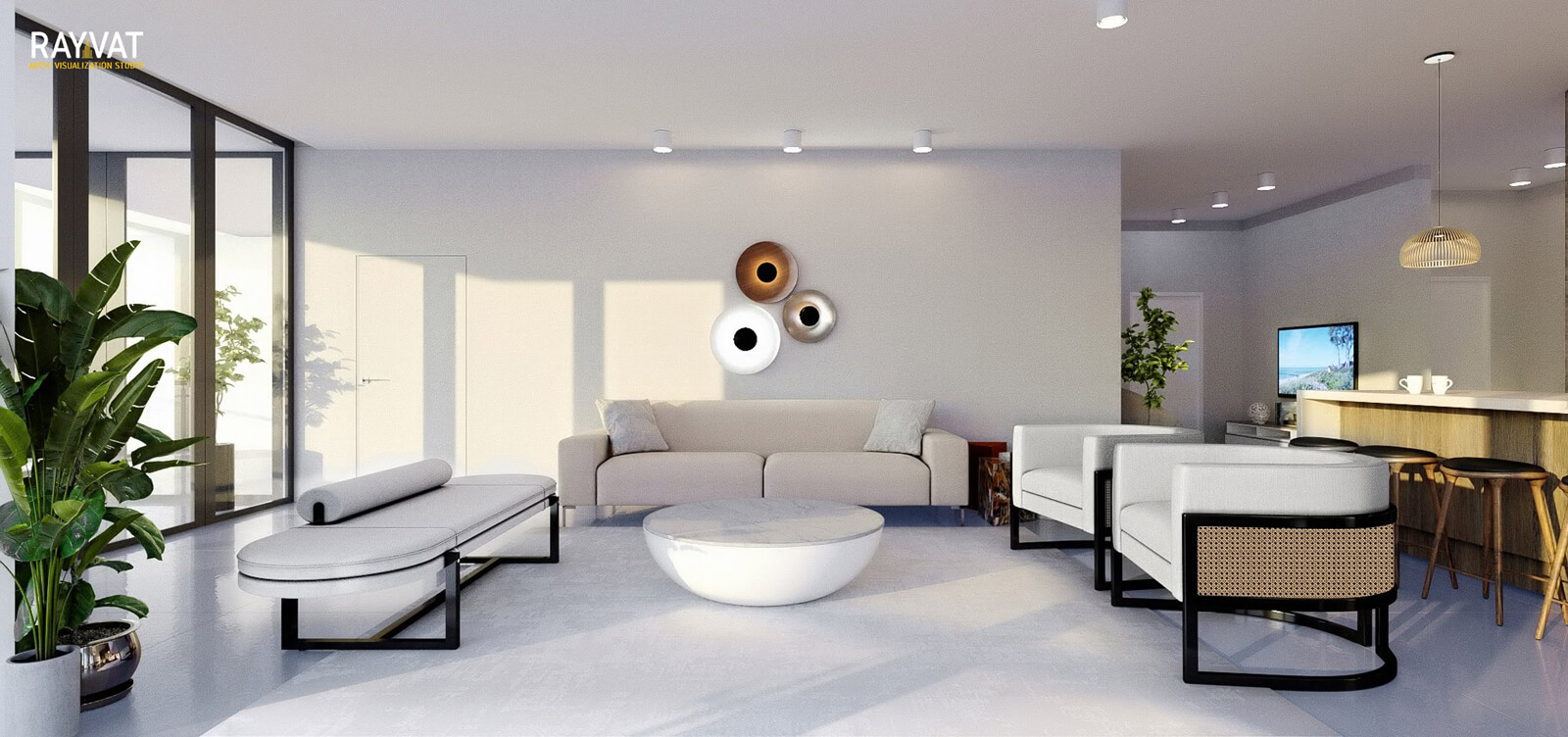 Complete Packages of 3D Renderings, 3D Floor Plans, and Aerial Views
The boom in the construction industry continues in most countries against the backdrop of a recovering global economy. At Rayvat Rendering 3D Rendering Services Cost Guide, we appreciate that real estate developers, builders, and architects can only leverage this growth by providing cutting-edge solutions to the client. With increasing access to information, the modern-day real estate client is more demanding will accept the best solutions. For this reason, we have upped the game by making our 3D Architectural Visualization Packages more accessible to stakeholders in the industry with a discount.
Changing the Game
Our team has worked with thousands of clients worldwide by providing the Best 3D Rendering Services in their projects. Through our competitive pricing model, we have built a strong client base without compromising on the quality of services.
If you are in the construction industry and haven't embraced architectural visualization, it is time to talk to us. Our tailored Architectural Visualization solutions enhance and improve visual communication, make it easier to explain complex concepts, show more precise and accurate renderings, and market your ideas more clearly with virtual reality. We deliver beyond our client's expectations through unmatched 3D Rendering Technology at an incredible price.
A Guide to Our Pricing
At Rayvat Engineering, our mission is to make things easier for stakeholders in the construction industry, and we appreciate cost is a significant impediment to acquiring 3D rendering technology. We work hard to deliver high quality and complaint 3D Architectural Visualization solutions at the best prices.
Our 3D Rendering Price List varies from what many clients expect from developing countries such as India. Still, we go to extra lengths to comply with industry standards and deliver quality services to our clients. Our customer's spend goes to guaranteeing quality services. We have retained qualified, English speaking key account managers, and our 3D Rendering Artists receive higher pay than prevalent Indian benchmarks.
Our team only uses licensed versions of software like Autodesk, Adobe, Multiple Plugin providers, and we employ the best CRM systems in the industry at a high cost. To guarantee the best user experience, we rely on performance metrics such as Turnaround Time (TAT), Right First Time (R.F.T), which undergo review regularly.
3D Rendering Services Prices
While we don't have a one-fits-all price for our Architectural Visualization Solutions, this structure can guide you on the estimated pricing:
Residential Exterior Rendering – $325 – 750/Image
Residential Interior Rendering – $245 – 500 /Image
Commercial Exterior Rendering – $365 – 850 /Image
Commercial Interior Rendering – $275 – 650 /Image
High Rise Exterior Rendering – $725 – 1500/image
3D Floor Plans – $215 – 600 /floor
360° Virtual Reality – $385 – 1800/camera shot
Product Rendering – $35 – 90/piece
Animation

– $75/sec
If you need specific rendering pricing for your project says, 3D Aerial Views, our team will work with you to provide the best price at a 15% discount. For transparency, our team also gives you an option of the pricing strategy:
Per-image pricing:

This pricing model is best for clients who need a limited number of images.
Project-based Pricing:

For clients who need rendering for a large project at once, we recommend project-based pricing.
At Rayvat Rendering, the team is always looking out for you, and we will advise you on cost-saving ideas. We believe everyone can now enjoy our top-notch 3D Rendering Services.
Contact us here for 3D Rendering Services Pricing structure.