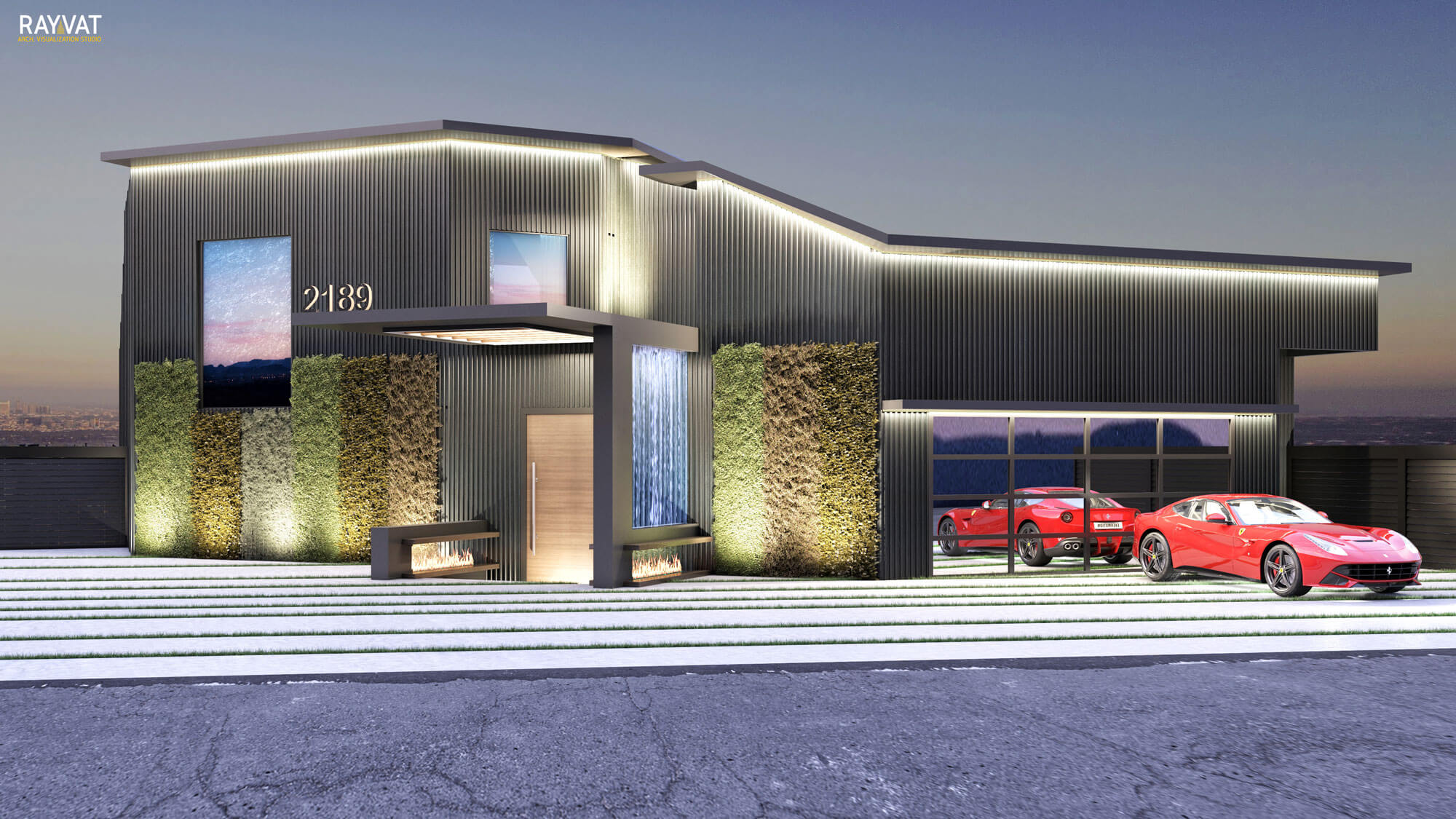 Architects who want to make a powerful presentation to potential clients can make an impact by using creative 3D visualization. The various options that are available allow them to project their designs in the best possible light. By choosing Experts in 3D Rendering Service for Architects, they can create a stunning architectural narrative that can grab the attention of any client.
Experienced 3D Artists require just a bare minimum of inputs to be able to put together a professional set of images; even sketches, plans and verbal specifications are enough to get started with 3D Visualization. These images can be used as a very efficient marketing tool, as future customers will be able to get a clear idea of what the finished project will look like, even before the work has commenced at the site.
Read on to know more about how architects can use CGI to impress their clients!
#1. Use 3D Visualization Images to Convey your Design Message
3D still images can be used in a multitude of ways to bring your project to life. Both interior and exterior visualizations can be used as marketing tools on your website, brochures or banners at the site. Images can also be used to announce your proposed project on social media, and get the public to buy into your designs and give you online appreciation.
You can play around with the images as you wish. Use them on a plain background, or add the building to its existing surroundings to give the feel of the completed built environment. You can stylize the images any way you wish, add tones and effects, and make them fit a specific style.
#2. Let 3D Animation Bring your Design to Life
3D Animation is the next step as a presentation tool. CGI videos can enhance the viewer's engagement with the project, and immerse them in a 3D experience. Videos can be created using state-of-the-art tools including cinematography techniques, different viewpoints, and angles. Viewer experience can be enhanced through dramatic lighting changes, or even changing around contextual and decor elements in real-time. Time-lapse videos can show the progress of work at the site.
3D videos create a lasting impression on the viewer and make more of an impact than static images. 3D Animation also serves as a basis for Virtual Reality and other interactive content, such as virtual tours or a walkthrough.
#3. Create a 3D Virtual Tour for an Enhanced Experience
Virtual tours can be distinguished from 3D Animation in a few ways. They could take the shape of a walkthrough video, an interactive walkthrough, or a blend of both to create greater engagement. The 3D Virtual Tour could focus on elements of the interior décor, the exterior façade, or can showcase both, in the same video. It can be created to suit the style of presentation that you want.
While VR is quite expensive, it can set you apart from the competition as most architects would not want to spend extra on this form of marketing. It can make all your customers and stakeholders immediately sit up and notice your project. The VR experience is totally immersive; as viewers can view as well as interact with their future property. As a result, VR has the capability to really sell your ideas and get all your customers, even the pickiest ones, in agreement with your concepts…right from the word go!
Especially if there are many decision-makers in a project, it could be hard to get all of them together in one room so that you could explain your project in detail to them. By organizing a virtual reality tour for each of them, you can effectively get them to understand all the minute details and concepts involved, and reduce the number of doubts and questions they are likely to have. The VR tour is possible even remotely, allowing busy people to watch from the comfort of their own homes and make their buying decisions online.
#5. Interact with 3D Blueprints to Understand Better
A layperson often finds it very hard to understand regular blueprints, including 2D plans, sections, and elevations of the project. There seem to be too many layers, numbers, and lines for them to really get a hold on how the planning has been done. The solution offered by creative CGI is to give the customer a set of 3D blueprints. Instead of looking at flat drawings, the customer can interact with a 3D model of the building, rotate it, and see the various views from different angles. They can try out various materials and colors to change the appearance of the building and narrow down their preferences. They can switch between interior and exterior views to get a comprehensive idea of the spatial patterns.
#6. Experiment with 3D Printing
There are some clients who prefer to see a tangible model of the building, rather than look at images or animations on a screen. The solution offered by creative CGI is unique; create a scaled-down model using 3D printing. The architectural drawings can be used to create a replica of the actual building, perfectly proportioned, and showing all the design elements as they would be when completed. With today's tech advancements, 3D printing can be done within a few minutes, allowing the client a tangible model as a physical representation of the future building.
These are just some of the ways in which creative 3D Visualization can add value to architectural marketing, and help to draw in clients. If you're looking to advertise projects to a broad audience, then static or animated 3D visualization is the way to go. You can liven up your presentations with VR, 3D Animations, Virtual tours, and 3D blueprints. If your customers want to have a small scale-down model of the building, then 3D printing is the answer.
To Get Started on creating irresistible presentations for your next architectural project, call Rayvat today! We can help you to create a stunning portfolio and expand your clientele. Rayvat Rendering Studio offers Expert 3D Rendering Services for Architects that can take your next design project to a whole new level!