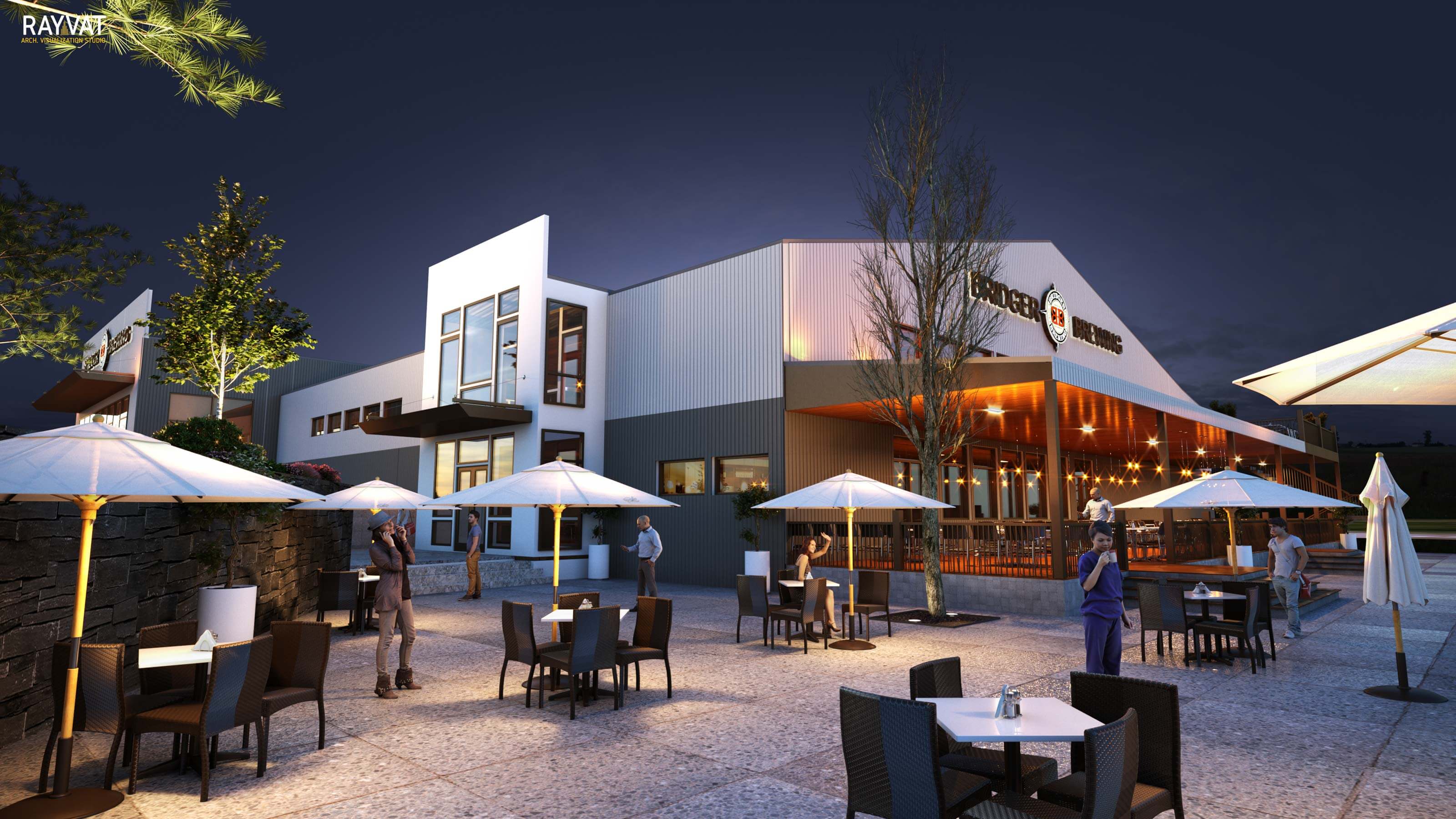 Social media is a great way for architects to connect with prospective customers and communicate with clients. It's a great advertising platform that can be used effectively to showcase your skills and put the word out about new projects on the horizon. Today, however, just everybody is on the social media bandwagon. So how do you ensure that you get an edge over the competition, and get your posts noticed? Architectural 3D Visualization is one route to making your posts stand out from thousands of others.
We've put together some Social Media strategies that have worked for leading firms across the globe. Here's how they attract the right audience and make their social media posts pop! If they can do it, so can you!
#1. Post on the Right Platform
You must choose the right platform to promote your services. First and foremost, your choice should be based on the audience you are targeting and what your goals are. You should know how much time you are prepared to dedicate to posting, and have an idea about the social media spend you have in mind. If you are new to this, start with one platform and then slowly move into others as you see fit.
Most people like to start with Facebook. It's user friendly and has a wide reach. Facebook ads can be easily managed using their inbuilt ad manager, and you can understand the impact of your post through their user-friendly analytics tools. Facebook also offers inbuilt video player and slideshow options, making posts more engaging and helping to attract the attention of viewers. Another solid advantage is easy integration with other social media platforms. They are now planning a seamless integration with WhatsApp, Instagram, and Messenger which will be the next big thing in instant messaging.
While Facebook is more casual, LinkedIn is mainly used for B2B communication and collaboration. Put up your professional resume on LinkedIn and interact with other professionals by adding them to your network. You can post articles on LinkedIn and get others to comment on your views; this way you can build up your reputation online. However, LinkedIn is not a great place to reach out to customers, as they do not normally go looking for architects on this platform.
Twitter and Instagram, on the other hand, focus on posts that combine text, images, and videos and can be used as a great marketing tool. You can build up a following, and gain a sizeable professional reputation by posting pictures of your proposed or completed work or even personal views on various topics. You can also add links to your website and blog. On Instagram, it is possible to add sponsored posts, which can reach a targeted audience, in much the same way as Facebook.
In all these platforms, regular updates will help to spread awareness about your design style, and people who find your work interesting can connect with you by sending you a private message. Mission accomplished; you have your next customer! Viewers can also add comments below each post, and you can have an on-going conversation with them online and keep their level of interest high.
Houzz is a platform specifically for architects and interior designers. You can display your work in the form of a picture gallery, describe what you do, and showcase your expertise in a particular specialization. You can also connect with product brands, contractors, and engineers and have potential clients view your completed work.
If you are interested in posting videos, then YouTube is the platform you should explore. Create your channel and post videos regularly. You can talk about new design trends, showcase the progress of your larger projects, create awareness about new brands, and so on. Videos and images created using Architectural 3D Visualization can be uploaded to YouTube, to let customers and stakeholders know about a proposed project that they could buy into. This will undoubtedly prove to be a valuable asset for your promotional campaign.
#2. Engage your Audience
If your customers have to stay interested in your work, your posts must be engaging. Your viewers must find your post appealing enough to 'like' it and 'share' it so that your viewership can increase exponentially. So, what exactly should be the content of your posts? Text plus images, or text plus videos are found to be the most engaging combinations. If you add weekly updates showing the progress at the site of your projects, clients can connect and comment on the post. 3D rendered images can showcase the design details of your proposed project. You can share your portfolio online, create articles in magazines, and post news and views across the field of architecture. You can even post your thoughts and get noticed!
#3. Collaborate and Create a Network
You can use social media to connect with other professionals in the industry and create a buzz around your work. Use the services of influencers; people who have at least a hundred thousand followers and whose posts and opinions can influence their followers. If you can get some influencers to "shout out" or promote your work, then you can get positive responses from their followers. They usually do this for monetary benefit, so you can try sending them a personal message to see if they are interested in advertising your work. Some influencers would also do this due to personal connections. If you have something original that you can share with the world, you are more likely to get noticed.
Look out for contractors, brokers, real estate agents, project managers, and others on other social media platforms and build up a symbiotic network where each promotes the other.
#4. Use Optimization Tools and Techniques
Search engine optimization techniques help to increase your online visibility and put your online posts on the top of Google search pages. You can do this by creating content that is valuable to readers, has appealing visual imagery, and gets commented upon. Content that has the right amount of keywords also gets ranked higher on search engines. The more people search and look out for your content, the greater your chances are of getting higher page ratings. If anyone asks for feedback, respond immediately, so that you can build up a positive online community on your page. Try to schedule your posts at regular intervals so that viewers know when to look out for them. Lastly, do not promote your page too much. If advertising keeps popping up everywhere, your viewers will get tired of seeing your content.
#5. Harness Feedback the Right Way
Feedback can take many forms; star ratings and reviews being the most common. Be prepared for both positive and negative feedback, and make sure that you respond to both as soon as possible. All online feedback is public, which can prove to be a huge advantage. Sharing positive reviews can get you far, whereas responding to negative reviews and addressing the concerns of the aggrieved customers can also have a positive effect in the end. All responses should be friendly and positive. Make sure that you are polite even to irate customers, and let them know what you can do to turn the bad situation around.
#6. Try out Built-in Advertising Tools
Facebook, YouTube, and Instagram have paid forms of advertising, and this can be a very effective marketing tool. Facebook ad manager has a handy plugin which can be used to monitor the data analytics. Ads can be targeted and you can choose the frequency and the focus locations and demographic. Even if your ads do not get noticed, they can still serve to improve page rankings. Do remember, however, that this form of advertising will not give you quick returns and can turn out to be rather a long term investment, so you should be prepared to be patient while waiting for results.
#7. Stay on top of trends in Social Media Marketing (SMM)
Advancements in tech happen daily, and social media platforms can soon become outdated. Keep doing research and analysis to stay on top of anything new. Keep exploring new trends, follow your competitors to see what they are doing, check out new tools, and keep your posts updated with the latest techniques. You must ensure that you are always a step ahead of your nearest rivals. Do all you can to increase the traffic to your pages, and bring in more potential clients.
If you need any support with 3D Visualization Services, you can connect with the experts at Rayvat Rendering. We'll help you to create the hyper-realistic images and 3D videos that you need to get your customers interested in your work. Contact us today!