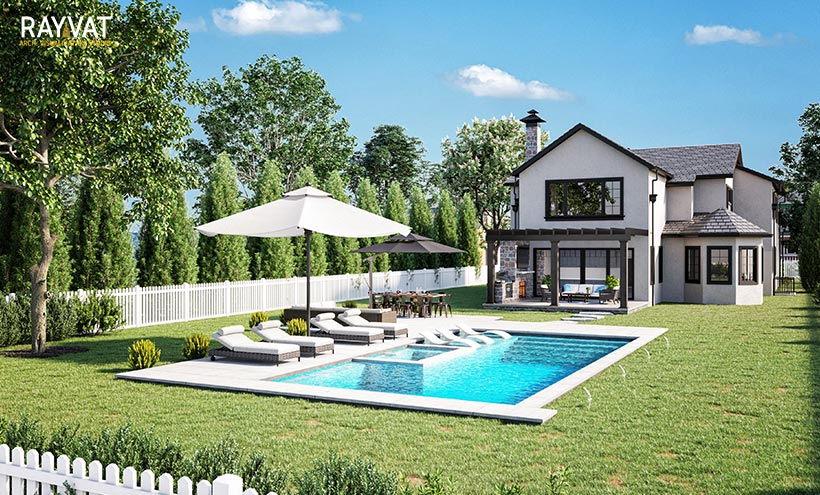 The process of 3D digital marketing is on the rise, and for good reasons. Architects are using it to show potential buyers what their future homes will look like before they sign a contract. When you choose an architect, your design can be uploaded into a program that creates an interactive walk-through of the space you're designing. This way, customers can move around as if they were actually there. What is the best part about this form of marketing? You're able to make changes at any time without having to pay more money or wait too long.
1. A 3D Walkthrough Gives Prospects More Information Than Stills:
A 3D walkthrough gives prospects more information than stills. It can show how a space is used, what the view looks like from every angle, and how it will feel to live in that space. A walkthrough is an immersive virtual reality experience that can be created with software such as SketchUp or Revit. The process starts by creating a model of your project site and then adding furniture and fixtures to complete the design. You can also create animations for features such as doors opening or light switches turning on lights which add a sense of realism to your presentation. Walkthroughs are proving to be an effective way for architects, builders, developers, and designers alike to showcase their work while providing clients with valuable insight into future living spaces.
2. Architecture Video Allows for a Perfect Presentation of a Property's Benefits:
A walkthrough of a property is a perfect way to show the benefits that it holds for potential buyers. A recent article in Forbes Magazine discusses this subject and goes so far as to say that, "A professionally produced architectural walkthrough can be invaluable for marketing your project." It provides an engaging and dynamic presentation of the building's features and can help you sell more properties.
An architecture video is also helpful because it allows people to experience what they may not be able to see on site. The sound design, lighting, editing style are all things that architects should take into account when producing their videos. This ensures an immersive experience with maximum effectiveness in presenting the property's benefits.
3. Animated Walkthrough Helps to Reduce Your Website's Bounce Rate:
Animated Walkthrough is a tool that can help reduce your website's bounce rate. Animated Walkthroughs are a way to provide an interactive experience for users who want to explore the features of your website before they make decisions about signing up as customers or visitors. The added functionality will allow you to create virtual tours of your website with just one click, and this will take less time than creating videos using screen capture software on each page, or showing screenshots in text form.
Get a 3D Architectural Walkthrough for Real Estate with Rayvat Rendering
Rayvat Rendering is a 3D Rendering company that specializes in the 3D architecture rendering of homes, offices, and other buildings for real estate. Rayvat Rendering using the latest software to create 3D Render and model from sketches or photos. They also have a team of designers who can design custom features into the 3D models to make them even more detailed and realistic than any photo could ever be. With their expertise in 3D rendering home furnishing and furniture, they can show you how your new house will look furnished with your favorite pieces from around the world.
Contact us here for Real Estate Rendering services on affordable pricing!