3D Architectural Modeling
HOME / 3D ARCHITECTURAL MODELING
3D Architectural Modeling Services
At Rayvat Rendering, we transform your dreams and rough sketches into high-quality 3D Architectural Modeling. Our specialty lies in creating 3D photorealistic images. Our expert team uses state of the art software that enables us to produce detailed and realistic photos as per the client requirement.
Do you have some great ideas, but you don't know how to 3D CAD Modeling? No problem – with our 3D modeling service, you can easily find qualified 3D modeling providers.
Our 3D Modeling Services can be beneficial to a wide range of industries part from the local and architecture related industries like industrial machines and goods manufacturers, product developers, etc.
A good, detailed 3D model helps the client save a lot of time and effort while construction, keeping this in mind. Using our experience, while creating 3D Architectural Modeling Services, we take care of even the minutest details and specifications. Also, the margin or error decreases when you opt to create virtual architectural models first as an error in the design can be rectified in this stage, thus saving a lot of time and effort during the building stage.
Photorealistic Architectural 3D Rendering is imperative to survival in this harsh competition. Firms face competition not only from local firms but also from global MNC 3D Modeling providers Company. And to survive, these firms need something that separates them from the game in the mind of potential consumers. And a high-quality architectural model would help the firms get their edge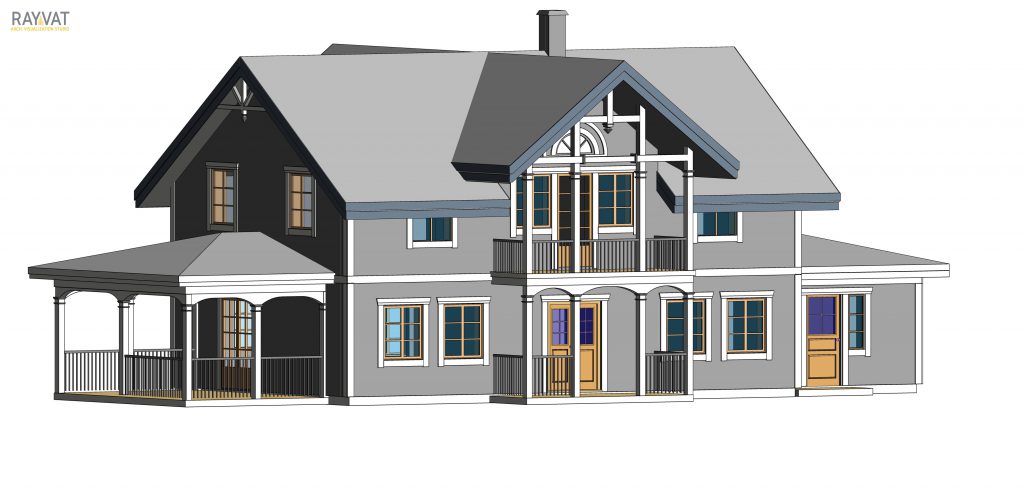 Our Specialty offered under Custom 3D Architectural Modeling Services
Furniture Modeling
Product Modeling
Architectural Modeling
House Modeling
Sketchup Modeling
CAD Modeling
3D Modeling helps attract potential customers and clients. A high-quality Photorealistic Architectural Model would create a significant impression in the mind of potential customers and financiers. Research indicates that a good architectural model would be much more likely to attract customers than a well-prepared pitch. Also, a great 3D photorealistic model would increase the level of trust of the potential customers and third-party financiers as they can see what they are investing in, rather than just investing based on word of mouth.
We value our client's time and thus try our best to churn out these high-quality models within the shortest turnaround time possible.
A Feature of 3D Architectural Modeling
Create intelligent 3D Revit Models for a range of Architectural Projects.
Convert Rough Sketches and fax drawings into Photorealistic 3D images.
Even minute details are shown in the model to avoid confusion at the time of final construction.
The full-service 3D model shop provides a unique and state of the art tools and an integrated product line.
3D Architectural Modeling Portfolio
Get a Free Quote for your Architectural Modeling Solutions.
Whatever your need be, at Rayvat Rendering, we will try to offer you the best services.