Rayvat Rendering Studio believes in reaching for the skies with perfection. While you ideate, we visualize, making unimaginable things happen together. Let's brew the coffee and burn the midnight oil. Aren't you curious about how we move ahead..! The following steps enlist the complete process flow in brief.
Step 1: Partner - Let's get started!
One of our team member is assigned to liaision with you. Get your team (stakeholders) together, let's scribble a way and hash out the finer details about the Architectural 3D Visuals you desire.
We will converse with you and take your inputs on the following:
Input data brief
The specifications for deliverables (Resolution etc)
Process Flow and milestones
Note* – This is a crucial time. An in-depth detailing of inputs will help us keep focus. (Approx. 90% input details at this stage are needed). This would help us deliver fast.
We help our clients in understanding complex design ideas through Architectural 3D visualization techniques rather than bland sketches. We aim at satisfying the client as well as designe so a coherent design is achieved during the process.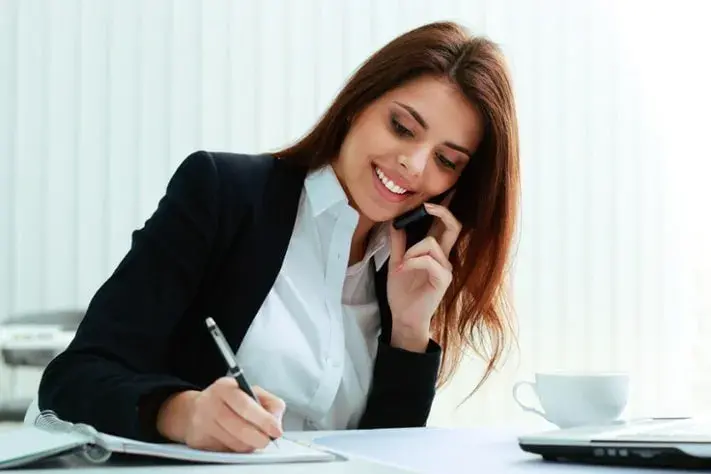 Step 2: Briefing - 2D Model and
Artistic Brief
3D Modeling – The 2D to 3D Modeling of a project requires an average of 3-4 business days. Highly creative/detailed projects take a little longer. We require our clients to provide as many details as possible(CAD/PDF sets of Elevations, Site Plans, Floor Plans and Sections) to prepare the 3D model with utmost accuracy.
Creative Brief: Once the 3D Model is approved, finer nuances like camera angles, materials, textures, lighting conditions/time of day, furniture, size, scale and décor style along with details of supporting entourage like shops, buildings, people are freezed.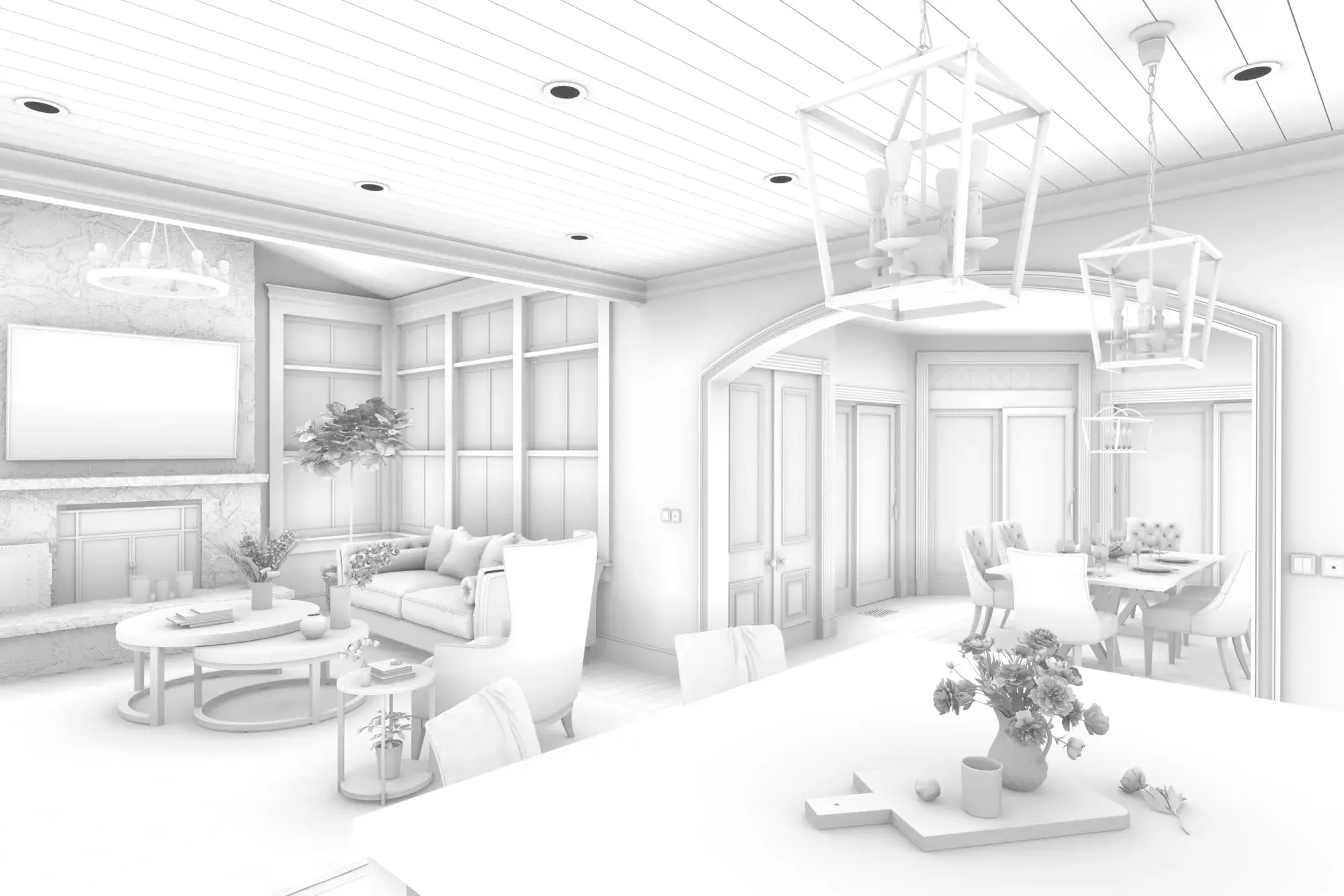 Step - 3: Create - Architectural 3D Visualization
Based on the creative brief, we shall submit the first draft of the image for your feedback. Our expectations at this point would be to get maximum inputs in the form of markups from the whole team( You/stockholders/architects/developers/marketing agency) to speed up the 3D rendering service.
The feedback is to be collated by a single point of contact as discussed in the initial kick-off call and to be relayed back to us. We encourage use of markup tools like Redpen IO, Lightshot for this purpose.
Note* – Please be as thorough as possible while providing markups as additional changes at a later stage may incur charges and man-hours.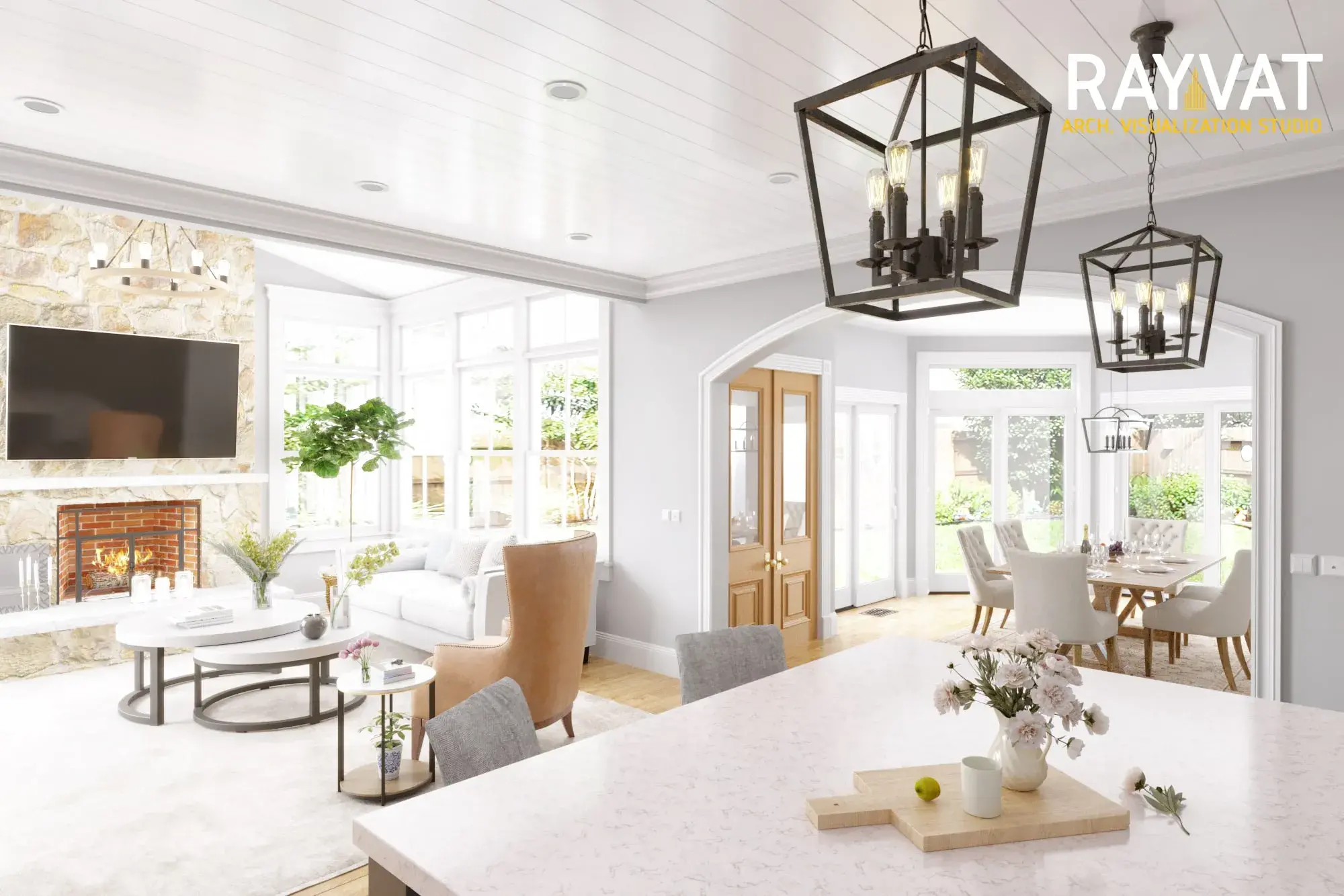 Step - 4: Re-Create Architectural 3D Visualization
Based on the inputs received as markups in first review, we will design a second draft. Within 24-48 hrs, you shall receive an updated draft for validating the points resolved in first draft.
By this point we now hope that the design particulars are freezed. It's expected to have minimum comments/markups at this stage.
Note* – Please check the renders carefully as additional changes will incur additional costs as well as substantial time delays.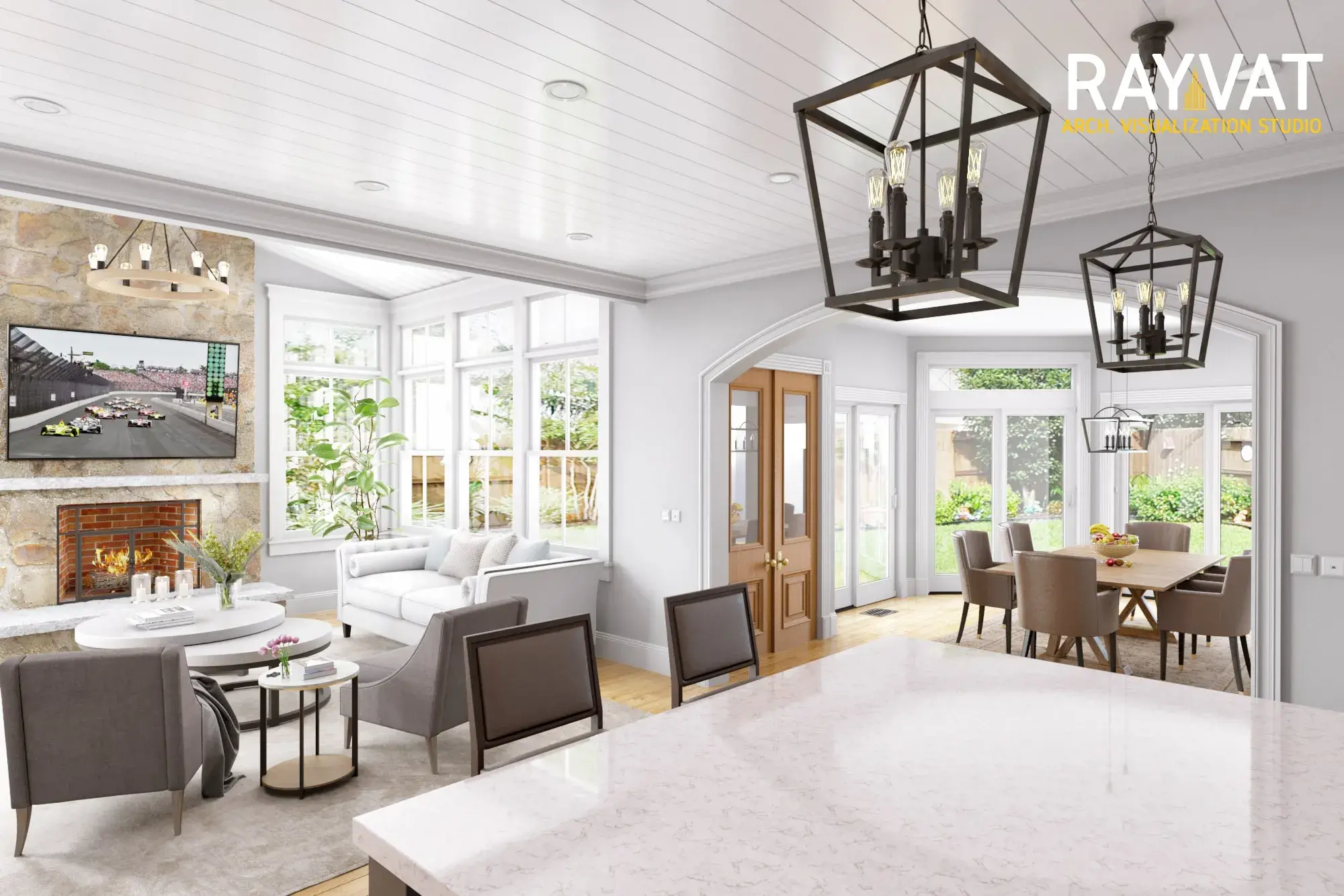 Step - 5: Renders Ready to be Delivered!
You are just one step away from receiving the final 3D render.
We shall be delivering the low-resolution image for your final approval, which is suitable to check all the past inputs and details in final product.
Upon confirmation of the final approval and full payment, you will get the final delivery of FULL HD 4K resolution renders.
Amongst other things this can be deployed for any of your needs like printing for billboards, website uploading and brochures.
The Project Concludes-Loading....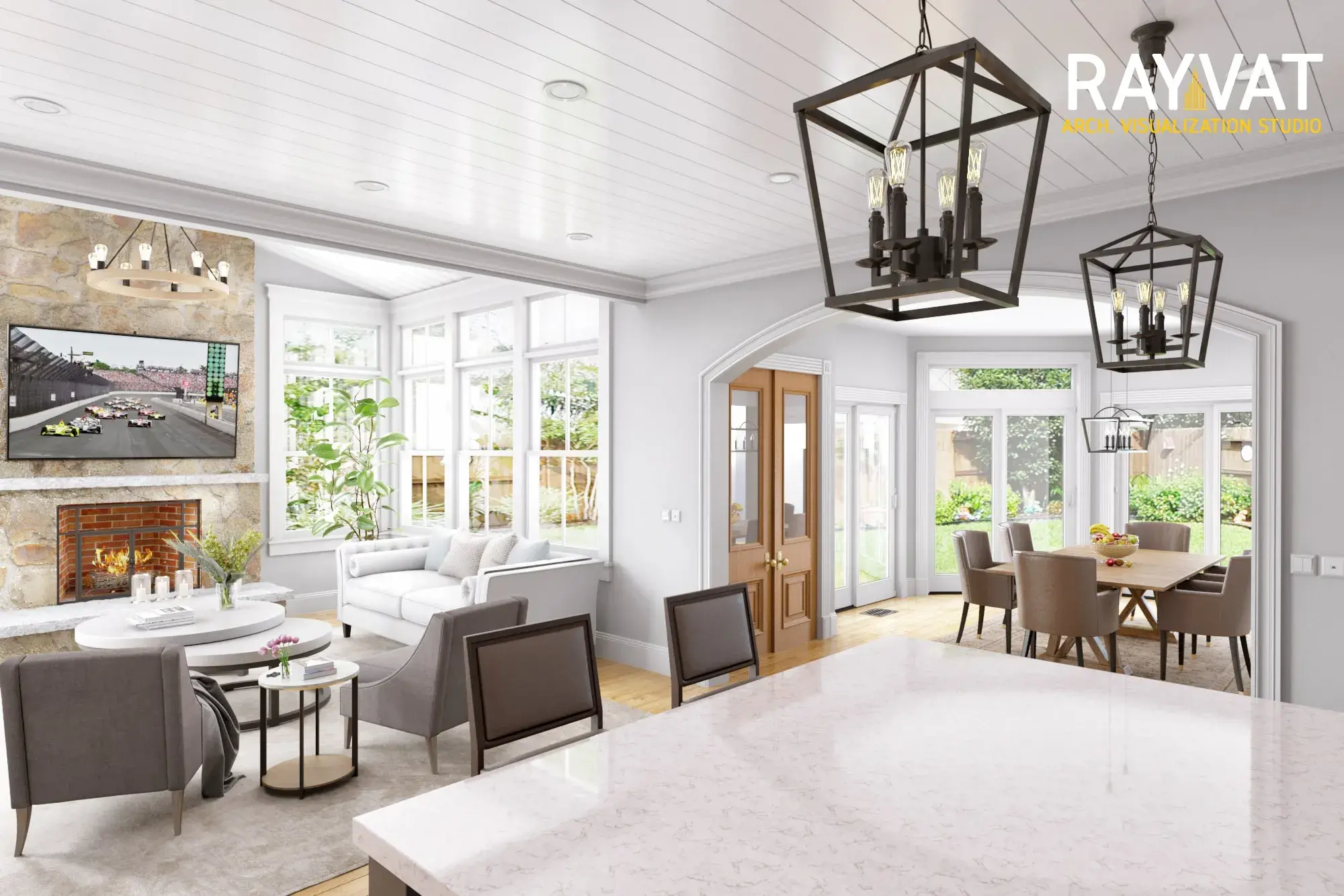 We hope you are as excited as us to use these 3drenders for your business purpose.Don't forget to tag us along in your next creative endeavor.