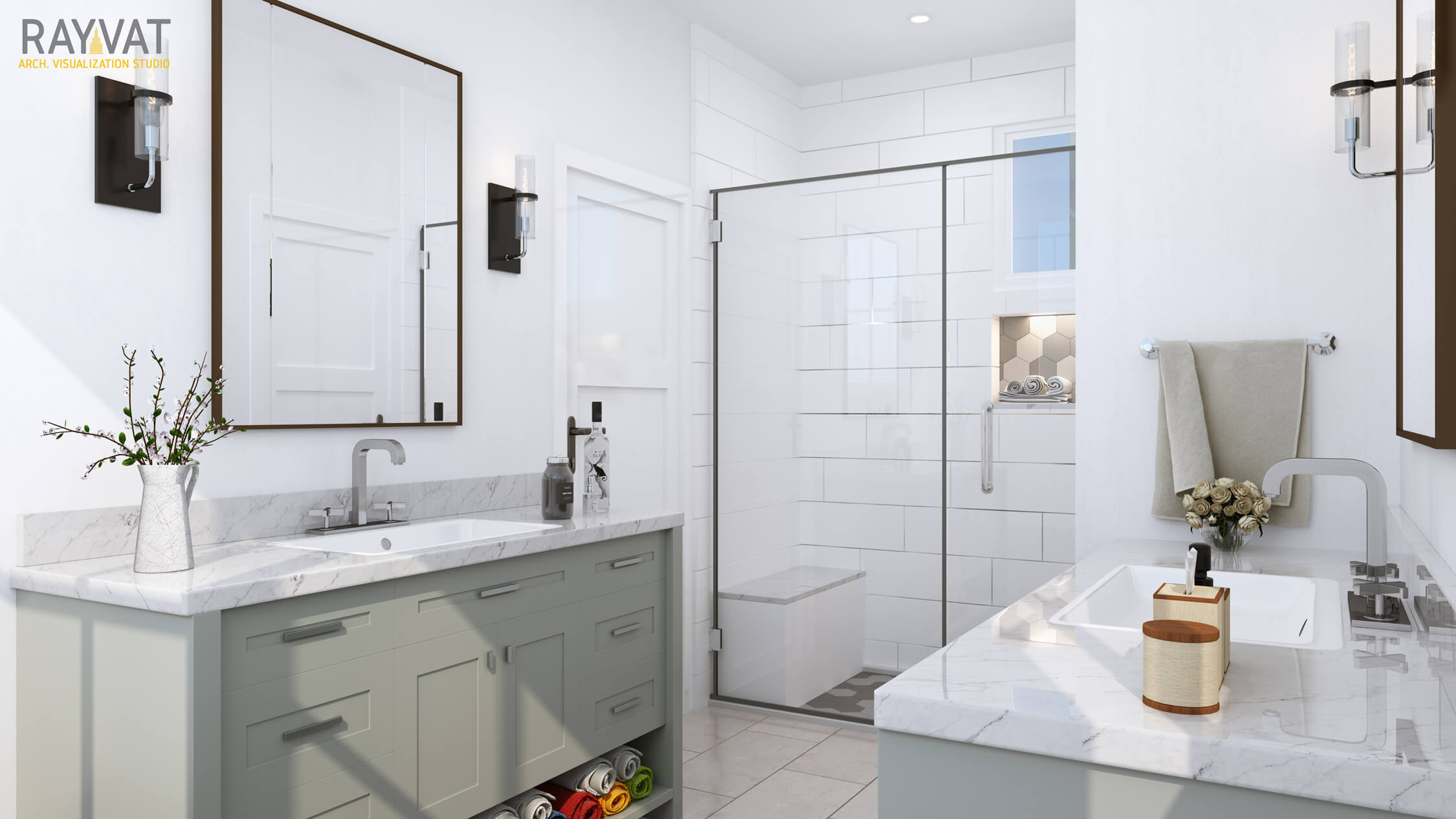 Are you looking to move to a new home? You will find that there's a lot of stress involved. You have to zero in on the perfect new home, but you will also have to sell your present one. And that means creating a home listing that draws in prospective buyers who will be tempted to put down a deposit!
How can you make this easier? One way is by staging your home to get the buyers interested. When you step your home, you can present it in the best possible light. A recent survey by the National Association of Realtors showed that 39% of real estate agents said that a staged home could be sold far more quickly than one that's not staged.
First, What are buyers looking for?
Most buyers want a home that's ready to move into. They do not want to have to attend to repairs and get the home repainted themselves.
They are also undoubtedly looking for modern kitchens and spacious, well-appointed bathrooms.
The third most important item on their list is ample storage. Empty your closets and cabinets, so that buyers can see the available space.
Home Staging Tips
While there are professionals who can come in to stage your home, they would undoubtedly charge a hefty fee. You can quite as quickly stage your home yourself; after all, no one knows your home quite as well as you do!
We've put together some home staging tips that tell you how to play to your home's strengths and appeal to prospective buyers to sign on the dotted line! Here goes:
That is possibly the first thing that you must do. After all, you don't want to move into your new home with a lot of clutter; and your prospective buyers will not want to get an eyeful of your unwanted belongings! A significant factor that contributes to confusion has too much furniture. Remove the furniture that you don't need, and your rooms will look a lot more spacious. Pare down your belongings and throw away anything that is of no value to you.
While you may be fond of the dark turquoise paint in your living room, your prospective buyer may shy away from your home for just this reason. Repaint your home in a neutral color. Whites and creams are the best, as they also open up the rooms and make them appear larger.
As a rule, buyers like homes that have plenty of fresh air and sunlight. Open up the windows and flood the rooms with natural light. Strategically placed mirrors will reflect the light available and bounce it around the room, making it appear larger. If you can, redo the lighting so that each room has ambient lighting, task lights like reading lights or counter lights, and accent lights above artwork or wall prints.
First Appearances Matter!
Clean up the garden, power washes the walkways and the drive, mow the lawns and place some outdoor furniture on your porch. If you have a gate or a letterbox with a number outside, spruce it up and look good. Picture your home as a prospective buyer and see what their first impressions are likely to be as they drive up to your home.
Consider Renting New Furniture
If your existing furniture is old and worn out, give it away. However, your home does need some furniture so that the rooms look lived in, so you should consider renting new furniture that looks good. Your buyers should imagine themselves living in your home, and if you can make them do that, you're halfway to making a sale! Focus on the essential rooms; the living, kitchen, and master bedroom.
Reposition your Furniture
Carefully decide how you will position your remaining pieces of furniture to make the home look spacious. Couches, chairs, and tables should be moved away from the walls as much as possible, and each space could be anchored with a rug. Reposition your sofas and chairs into conversational groups. Buyers should be able to visualize the traffic flow between rooms. You can even move furniture between rooms you could find that a chair that was always used in your living room could look even better in front of your writing table in the study. Be creative!
A cost-effective and straightforward way to achieve all of these same outcomes is by going virtual! 3D Virtual Staging shows prospective buyers how your home can look, and helps to explain the spaces in the best possible light. It costs just a fraction of what real staging would cost and gets done in very little time. You can play around with the interiors to get a professional look without using a professional interior designer's services. And there are more advantages too with 3D virtual staging you can post your property online and reach out to many more buyers who cannot travel all the way to see your home physically.
Over 81% of prospective buyers felt that 3D virtual staging helped them to visualize a property better. What's more, many potential buyers even make bids online, leading to quicker buying decisions!
What should your Next Step Be?
If you do not want the hassle, cost, and effort involved in physically staging your home, why not take the easy way out? 3D Virtual Staging gives buyers a clear idea of what the property looks like without them having to make an appointment with the realtor and drive down to visit. Please don't settle for second best-take the help of 3D visualization experts at Rayvat to create a Professional 3D Interior Rendering that can sell your home for you before you know it! Do connect with us at +1-(888)-863-4445 or email us at engineering@rayvat.com to find out how to get started.