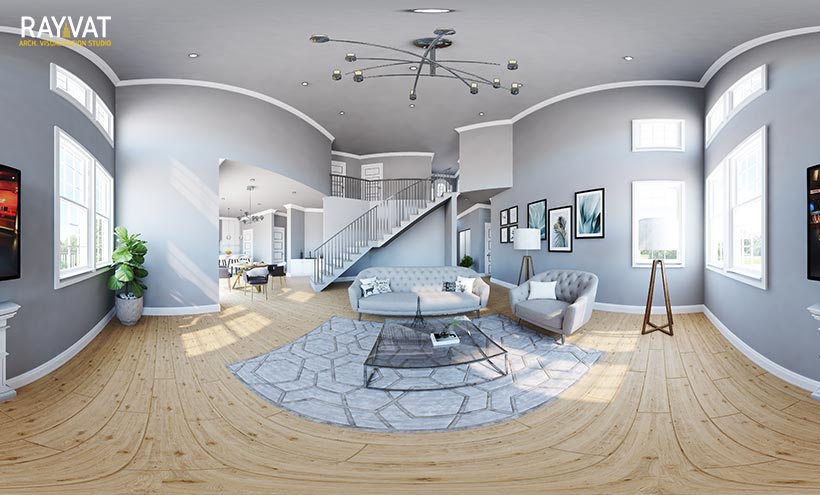 Virtual staging of a property has never been easier. Realtors and homeowners can practice their presentation skills by placing the perfect couch in front of an empty wall. Also, because you'll have more buyers to choose from, selling your home will be faster too.
3D Virtual Staging
If you're looking to sell your house, why not give it the Hollywood treatment with virtually staged works of art? We can turn those empty-looking real estate listing photos into handsome modern treasures that will increase property awareness and sales without breaking the bank.
Imagine the look on your clients' faces when they get to experience their new home before it is built. With a virtual staging package, you can use pictures and videos of homes from around the world to give them an intimate glimpse into what could be theirs.
Virtual Staging for Real Estate provides clients with a detailed insight as to how their property will eventually function day-to-day, increasing feelings of ownership that are needed when looking at some properties.
What makes our virtual staging unique?
Accuracy: Why settle for less when you can have the perfect look? We use 3D modeling to match your image perfectly. So there is no need to worry about any mistakes.
Photorealistic: With our pre-construction 3D rendering, we know how to create a realistic image.
Experience: We've been able to virtually stage hundreds of spaces, and it is only getting more popular with each passing day.
Advantages of Virtually Staging Your Empty Real Estate Listings
For those who don't know, 90% of home buyers start their search online. They only have a few seconds to catch your attention before they move on and you lose them for good. Virtual staging can give sellers the opportunity to showcase what's great about their property in just that time frame. They provide high-resolution photos as well as 360 degree virtual tours, featuring coordinated furniture sets and wall art; all with an immaculate cleanliness rating.
Sell Properties Faster
Did you know that 75% of homes that are staged are bought faster? Virtual staging allows you to test the interest of your market. You will draw more attention from prospective buyers who can't wait for an offer.
Higher Sale Price
83% of properties that utilize staging services will sell at the asking price or above. Virtual staging enables buyers to see the true value of their investment and increases their motivation to meet or exceed the seller's valuation by seeing all aspects of a property before they make an offer.
Fraction of the Cost
The virtual staging of properties can help you avoid the exorbitant cost of acquiring and placing actual furniture inside the home. When it comes to interior design, photos are available in 5-packs. Bulk discount applies for large orders. If that's something that interests you, then now is your chance.
No More Cold Feeling
Virtual staging has become increasingly popular with the rise of social media, where people are constantly looking for a way to make their homes look more inviting. Virtual images can be used on websites and social media pages, and in print ads or flyers that show properties available for rent or sale. The virtual image will project a "lived-in" feeling which is very appealing when potential buyers need to imagine themselves living there too.
Competitive Edge
How many times have you heard someone say "I could never do that!" What they are really saying is, in their opinion it's impossible. We would beg to differ because this new technology called virtual staging has opened up a whole new world of possibilities for home sellers and real estate agents alike.
Virtual reality can now be applied through the power of modern photography software and computer graphics rendering programs that enable anyone with access to these tools an opportunity at selling homes quicker than ever before.
Contact us here for virtual staging services to real estate development.