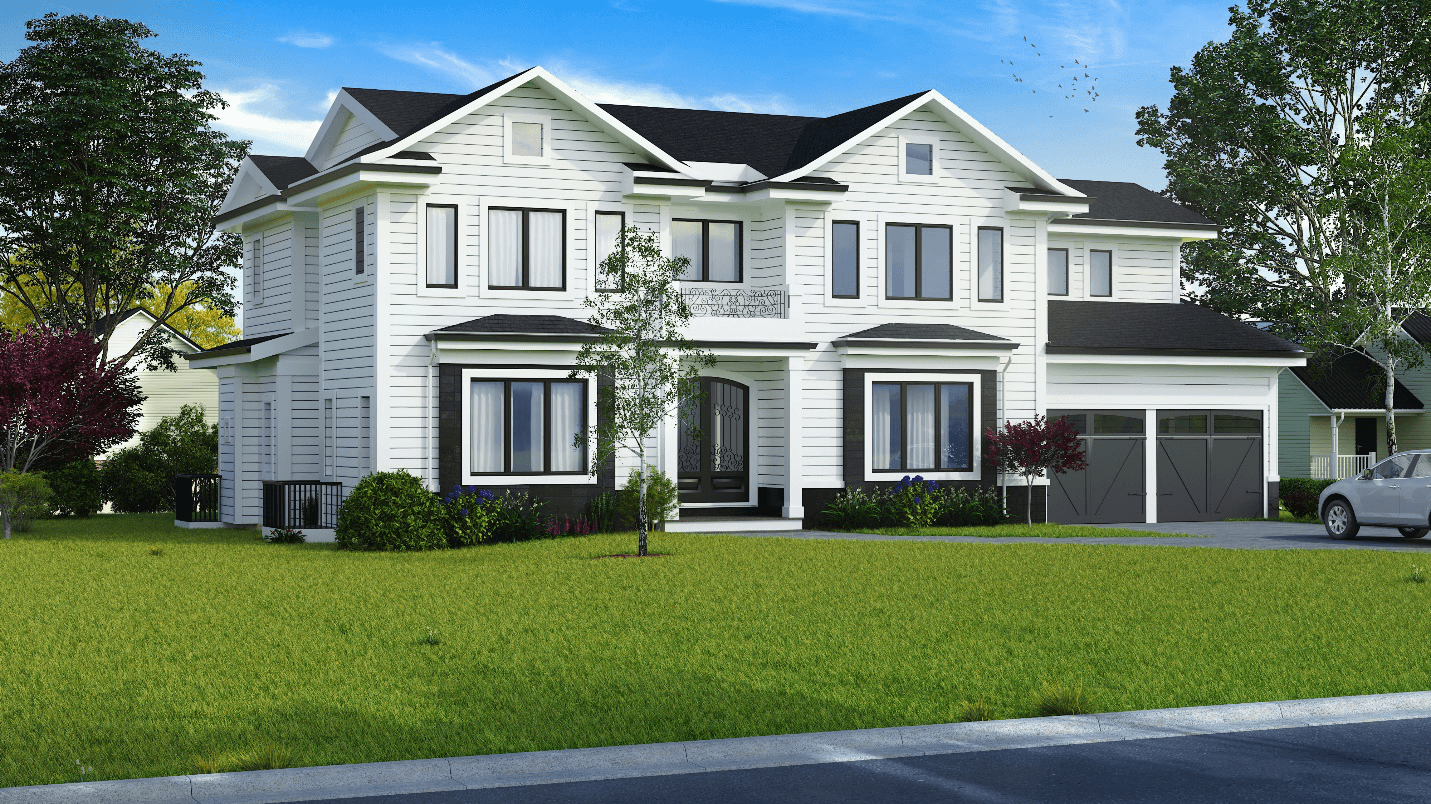 Great ideas form the cornerstone of great architecture – ideation is fundamental to the very practice of design itself. Architects, Designers, and Artists should have unique, innovative ideas, but they should be able to share their thinking and communicate these ideas well to their clients. Clients must get on the same page as you to understand the way you think. How do you create that 'eureka' moment that every architect aspires to achieve?
You use state-of-the-art tools that enable photorealism in imagery, and that's where you should think of using V-Ray. For those of you who aren't yet clued in, V-Ray is the universal add-on plugin that enables 3D Artists to create photorealistic images that are true to life. With good reason, 92 of the top 100 3D Architectural Rendering Studio use V-Ray to breathe life into their Visualization, creating the highest quality renders possible.
Here are some exciting features of why V-Ray is the leading Rendering Add-on plugin used by renowned Architectural Studio Worldwide.
It's Fast!
The absolute speed via V-Ray rendering, compared to its competitors, will leave you awe-struck. On lower settings, V-Ray allows you to quickly get the feel of whether your ideas are going to work, before going all out with a superior quality rendering that takes longer. No more waiting until the end and starting all over again. For those on tight deadlines, which honestly most of us are, this is a blessing.
We Love the Way It Integrates with Rhino, 3DS Max, SketchUp!
V-Ray's ease of integration with various 3D modeling programs is seamless, and it is compatible with a variety of software like Google SketchUp, Rhino, and 3DS Max.
We Love the Exhaustive Material Library and Resources!
For accurate depictions, a comprehensive library of resources with different materials and finishes is vital. Many compelling designs have been ruined because of poor rendering that screams 'amateur'! V-Ray's exhaustive library has every conceivable finish and style of material that clients can utilize for quick decision making.
It has Amazing Options!
While some may perceive V-Ray's learning curve as higher because of the plethora of tools, the fact remains that all these knobs, levers, sliders, and check-boxes help you to fine-tune the settings to the precision you desire. You can get a high depth of visualization, as these options make the software so flexible that even small aspects of your presentation can be controlled and tailored.
High-Quality Rendering!
There's no doubt that for superior quality, V-Ray is hard to beat. Your work will stand out with transparent textures, bright colors, and beautiful finishes, making the final image very natural.
Learning Resources!
While VRay arguably requires a lot of expertise, there are plenty of quick tips, tutorials, and video lessons on the net from those who have been there. Online schools also have in-depth courses that can help you to get the most out of the product. Maximize your V-Ray expertise by using all these free and paid resources that range from beginner to expert level.
Quick Animations!
While animations are an underexploited method of design communication, usually due to the difficulty of production, VRay makes it faster and easier to produce quality walk-throughs. As the rendering progresses quickly, you can create intuitive animations in SketchUp and get fully rendered output with high-quality frames in perfect color, light, and shade.
So, if you haven't experienced the consistency, precision, and quality of V-Ray yet, explore the possibilities today! Instill confidence in your ideas and designs with 3D Architectural Rendering Services from V-Ray. Get ready to harness the magic!
This article has been prepared by the research team of Rayvat Engineering, A 3D Architectural Visualization Studio. To know more about how Rayvat Engineering can assist you, contact us at engineering@rayvat.com. Check out our website to help you will all aspects of Architectural Stills, Animation, and Drafting & Modeling.